Jon Swain - writer and foreign correspondent


These are some of the publications Jon is glad to be associated with.


On Indochina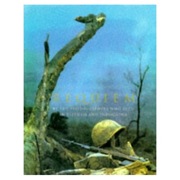 Requiem: by the photographers who died in Vietnam and Indochina
by Horst Faas and
Tim Page
. Jon contributed a chapter to this significant collection of photos.
We Were There
: an eyewitness history of the twentieth century
, by Robert Fox. Jon's coverage of the fall of Phnom Penh is quoted in this 2010 collection of the best of the writings of those who witnessed the last century's major events.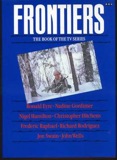 Frontiers
by Ronald Eyre, Frederic Raphael, John Wells, Nadine Gordimer, Richard Rodriguez, Nigel Hamilton, Jon Swain, Christopher Hitchens. For one part of this eight-part 1989 BBC TV series and accompanying book, which explored the boundaries between different countries, Jon visited the Thai/ Cambodian border where thousands of Cambodian refugees had been stranded for over ten years.
Murder of a Gentle Land: the untold story of communist genocide in Cambodia
by John Barron and Anthony Paul. Jon wrote the preface.

To the End of Hell
by Denise Affonco. Jon wrote the introduction to Denise's account of her struggle to survive Cambodia's Khmer Rouge.
Khmer Rock and the Killing Fields.
Jon is quoted in this
BBC radio programme
and
article
about the revival of 1960s Cambodian rock.
On World War 2 in France

The Fourth Reich: Klaus Barbie and the Neofascist Connection
by Magnus Linklater et al. Jon contributed the sections on Barbie in France, where as Gestapo chief in Lyon, he kidnapped and killed the great French Resistance leader, Jean Moulin.

On Africa
One Hundred Years of Darkness
by
Marcus Bleasdale
. Jon wrote the foreword for this striking photographic journey into the heart of Congo.